Válvulas Nacional New facilities
Thursday 08/05/2017
Nacional Safety Valves new facilities
We're pleased to communicate we have finished the remodeling of Nacional Safety Valves new facilities in Rubí (BCN).
The project includes the rebuilding of 3.000 sq/mt. of plant, 1.000 sq/mt. of offices and 3.000 sq/mt. of basement. The object is to improve all areas and departments in terms of space and efficiency, from offices area to manufacturing and logistics departments with the aim of optimizing in-house processes and increase storage capacity.
The new facilities will be located very close from where we are now, 1 km away from the current company building. The scheduled date is by the end of the summer.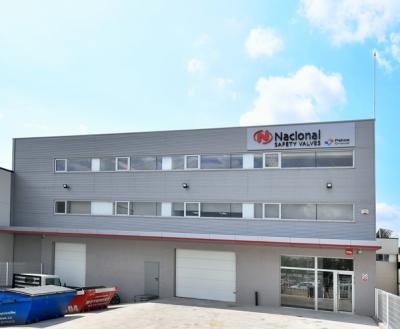 New Facilities 2017