Pilot operated pressure relief valve able to operate at considerably higher set pressure than with spring loaded safety relief valves, the valve operation and lift are unaffected by back-pressure.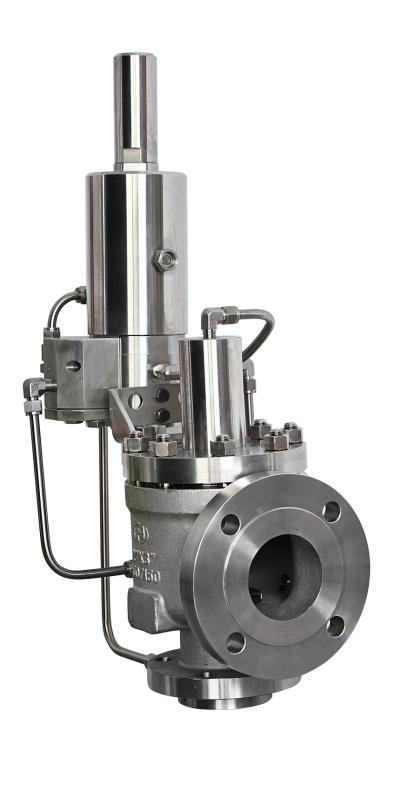 Pilot Operated Valve
Codes & Standards
European Directive: 2014/34/UE (ATEX) | 2014/34/UE (ATEX)
Quality System: EN ISO 9001:2015
Design:
EN ISO-4126-1 & ASME VIII Div. 1
Certifications:
PED Modul B+D / ASME "UV" & "NB"
Sizes and Ratings:
ASME :
Sizes: 1" x 2" up to 8" x 10"
Rating:150# up to 2500#
EN/ISO:
Sizes: DN-25 x DN-50 up to DN-200 x DN-250
Rating:PN-10 up to PN-420
Materials
ASME/ASTM & EN